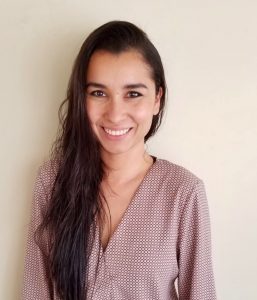 Eva Melissa was born in Acapulco, Mexico, located on the Southern coast of Guerrero State. She is the daughter of two passionate teachers who, from an early age, provided influential examples of the transformative power of education. Her father, born in a small town with few opportunities, used education as his way to a better life.  Her mother, frequently approached by her former students to express the positive effect of her classroom on their lives, demonstrated the ability of teaching to impact those around you. Together, these events formed the foundation of Eva Melissa's interest in education and humanitarian affairs.
Eva Melissa had her first experience abroad at the age of sixteen, when her brother was completing a bachelor's degree in Canada and convinced her parents to send her to an English Summer camp with him. This experience impacted her life and made her extremely interested in international affairs and the process of learning a foreign language through immersion. In only two months she went from a very basic understanding of English to an intermediate conversational level. After that summer she decided to make a career in the international field.
During her last year of college, she got her first job working as an intern for Manpower Mexico. Following her dream, she decided to save all her earnings for a year to pursue a second experience abroad. After completing her Bachelor Degree in Business Administration at UPAEP, a university located in Puebla, Mexico, she decided to do a two month long Business Diploma in Canada, using all of her savings.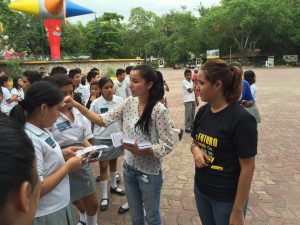 Two years later, after spending time working at UPAEP University, she enrolled to complete a Master's Degree in Marketing and Management, where she competed and was awarded a scholarship, CONACYT, from the federal government of Mexico. This scholarship allowed her to apply to a dual degree at Oklahoma State University where she was accepted and started her journey in August 2013. She lived in Oklahoma for 3 years, worked in marketing for an American business and completed her Master's Degree in International Studies. Then, she decided to return home and settle there for a while. In Mexico City she worked as the Coordinator for the International Office of CENTRO, a prestigious university focused on design and communications. Even though she felt that she was in the right place to work, her desire to continue working with international and humanitarian affairs empowered her to take a leap of faith and travel to Brazil as the Marketing Coordinator of ETIV do Brasil in January 2018. And there is where her story begin with us, after only three months of working for ETIV, she confessed her great enthusiasm for the project and a strong commitment to the NGO. Once she left Itacaré, she continued working online for ETIV, writing blogs, organizing the university outreach team, and helping to build the first annual report. All this work and commitment made her a candidate to join ETIV's board of directors, which she finally did in January 2019, becoming our international outreach coordinator.
Her experience at ETIV working with the youths of Itacaré. and her passion for education, encouraged her to get certified to teach English as second language. Eva Melissa believes that education and compassion are the key for transformations.
She is currently living abroad doing an internship with the Office for Globalization, a forward-thinking branch of the city government of Louisville, Kentucky. She also spends much of her free time volunteering with the refugee community through her work with Kentucky Refugee Ministries.