It's Never Too Late To Go Back To School
The Story of a young man who decided to mend mistakes of the past
It's been four years since Ronaldo Conceição Ribeiro moved to our neighborhood, Passagem, coming from a small quilombo community up the river 'Rio de Contas'. Quilombo is a term that refers to communities composed of individuals that were escaping slavery back in the 18th and 19th centuries.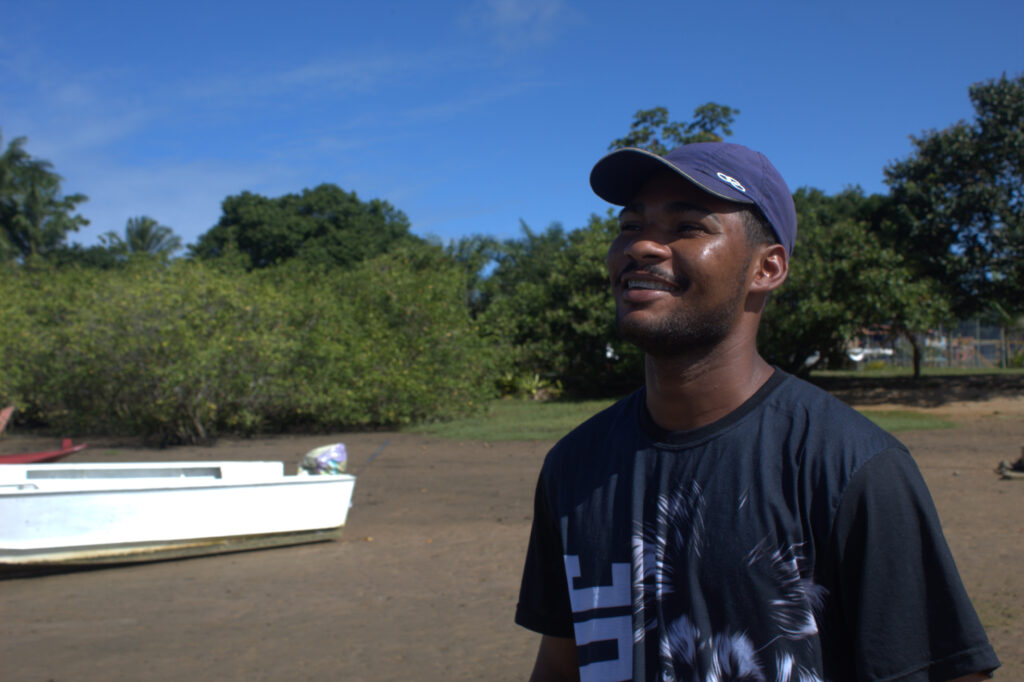 Due to its remote location, Ronaldo and the children of his and surrounding communities were dependent on government organized and financed round-trip boats to take them to school in "the city" (the center of Itacaré). Negligence and the lacking support of the government caused an interruption of the transport for some time. This meant the discontinuation of many kids' education. During that period, Ronaldo – who was 16 years old at the time – started to work. However, after the shuttle service's return, he was discouraged to continue his studies, fearing not being able to catch up to his classmates who were living in the city.
Having been raised in this small community, together with his 7 sisters and his mum, he grew up having a close family bond, despite losing 7 of his siblings due to high infant mortality rates during the 1990s.
He cherishes all the happy childhood memories with his family, enjoying gatherings with his extended family and the precious moments when his father finally returned home after working away for long periods of time.
Ronaldo experienced his father's unexpected passing as a very dramatic event and one of the toughest moments of his life, him only being 13 years old. Due to his father's former bonding role, the loss resulted in a drastic change of the family's dynamics. It resulted in the family parting ways.
Ronaldo's mother, not baring to stay at the same place where her husband had died, moved to Itacaré, leaving Ronaldo and his 15-year-old sister Angela behind alone. With the help of their community, the two stayed in João Rodrigues for 5 more months. Plagued by nightmares and fears, they didn't get the much-needed motherly love, affection and support. This caused them to search for their mother in Itacaré and convince her to come back with them.
"It was a matter of getting used to the loss of our father. Each day making peace with the idea of him no longer being there. It never gets to a point of complete peace or satisfaction in that sense. And in a very cold manner, the world keeps moving on despite our mourn."
Finally, things started to get better again. Ronaldo and 4 of his siblings were living with their mum back in their quilombo. This peace didn't hold on for long though. His older brother was involved in violence and being in those violent scenarios lead to his premature death. Quickly after that, Ronaldo's family fled to Itacaré.
Ronaldo, now 22 years old, is currently in the process of turning his life around. He is working at a pousada (Bed and Breakfast), and is now wanting to make his childhood passion, taking care of wounded animals, into a profession. His dream is to become a veterinarian. In 2022 he made the decision to go back to school and finally obtain his high school degree.
by Ana Catalina Espinoza
My experience combining my interest in data science and cultural immersion as an intern at ETIV.