WE OFFER A VARIETY OF VOLUNTEER AND INTERNSHIP PROGRAMS THROUGH THE SOCIAL-
ENVIRONMENTAL PROJECTS WE DEVELOP IN PARTNERSHIP WITH LOCAL COMMUNITIES.
Prices for Volunteer & Internship packages
Like most leading NGO's around the world, we do ask for a financial contribution from our volunteers. This source of income is extremely important for our organization since we do not receive any kind of public funding.
Packages include:
Housing (a private room in a shared apartment)

WiFi, water and electric

Taxi pickup

A tour of Itacaré

On site insurance (not travelers insurance)

Orientation/induction

Project placement and training

Ongoing support and supervision

24 hour emergency support
$ 835 USD per month
*5% discount on total package for each additional month (see below for breakdown)
*$100 USD discount per person for everyone that comes in groups of 2 or more
*$100 USD additional per month for those wanting their own private 1 bedroom apartment
*$150 USD additional per month for those wanting their own private 2 bedroom apartment
Breakdown of discounts for those that can stay longer than one month:
2 MONTHS = $1,587 (5% DISCOUNT)
3 MONTHS = $2,255 (10% DISCOUNT)
4 MONTHS = $2,839 (15% DISCOUNT)
5 MONTHS = $3,340 (20% DISCOUNT)
6 MONTHS = $3,758 (25% DISCOUNT)
7 MONTHS = $4092 (30% DISCOUNT)
8 MONTHS = $4,342 (35% DISCOUNT)
9 MONTHS = $4,509 (40% DISCOUNT)
10 MONTHS = $4,593 (45% DISCOUNT)
11 MONTHS = $4,593 (50% DISCOUNT)
12 MONTHS = $4509 (55% DISCOUNT)
*a $350 USD security deposit is also required, but will be returned in full as long as all stipulations of the Volunteer Contract are met.
*Low income volunteers and interns that can dedicate at least 4 months to the NGO can apply for a grant that will cover 50% of these costs.
*Brazilians living in Brazil will automatically receive a discount of 50% on packages.
Additionally, we do not provide health insurance. Although medical services can be found for free in the local public hospital, we highly recommend having an international travel insurance to cover you at a better, private clinic in case of a more serious emergency.
Prices may be changed at any time without further notice.
We are proud to have created a sustainable management system that allows us to spend over 67% of our funds directly on our projects. The remaining 33% covers staff; volunteer related costs; grants we offer to low income, long-term volunteers; marketing strategies; finances and re-investment in the organization. We take your volunteer contribution very seriously and we make sure it is responsibly used towards our projects and fundamental goals.
WE ENSURE THAT EACH APPLICANT, VOLUNTEER AND INTERN RECEIVES UNPARALLELED SUPPORT FROM THE MOMENT THEY GET IN TOUCH, ALL THE WAY THROUGH THEIR JOURNEY WITH US, AND AFTERWARDS TOO!
Ready to be part of the ETIV family?
Check out our projects and find the one that best suits your interests!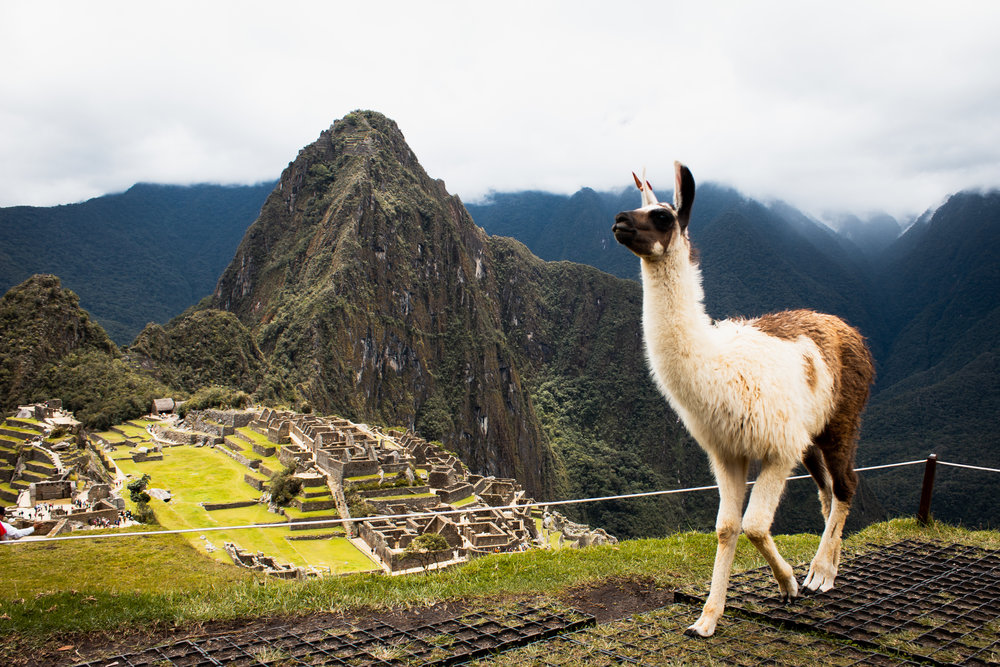 GAP Year Brazil - Peru
How about spending half the year volunteering in Peru, and the other half in Brazil? Make the most out of your GAP Year with this amazing opportunity to discover and make a positive impact in two completely different, yet both fascinating, cultures in South America!