WE ARE EXTREMELY GRATEFUL FOR EVERY CONTRIBUTION WE RECEIVE, AND 100% OF EVERY DONATION GOES DIRECTLY TO SUPPORT THE NGO, OUR PROJECTS AND OUR FIELD OPERATIONS SO THAT WE CAN KEEP CHANGING LIVES AND BUILDING A BETTER FUTURE WITH OUR COMMUNITIES.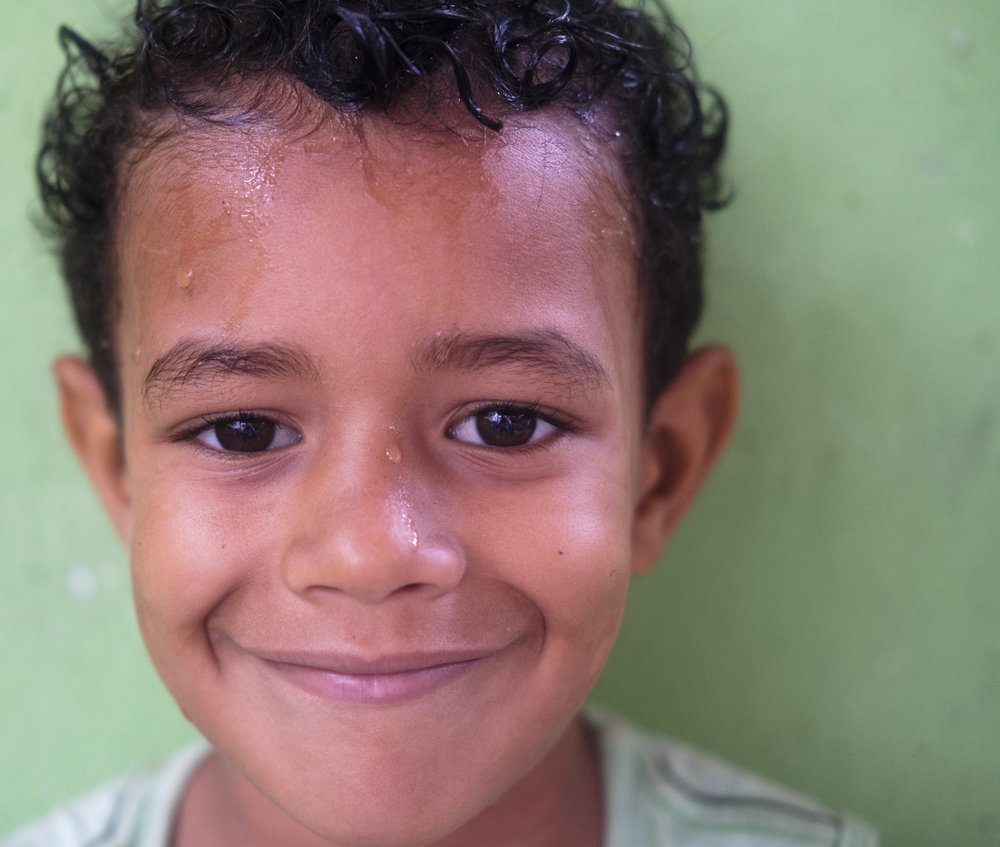 Support the Sustainability of ETIV do Brasil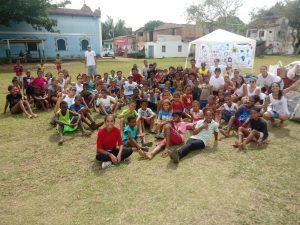 The overall sustainability of the NGO is at great risk of bankruptcy in the next few months as our financial streams have been abruptly halted.
After 5 years of increased success and impact on our community, ETIV do Brasil is looking at possible bankruptcy, especially if we are no longer able to keep our programs running or sign up volunteers and interns to support our work.
Your donation could make all the difference in allowing us to make it through these difficult times and restart our programming once the Covid-19 threat has passed.
Mangrove Restoration and Protection
The back yard of the new ETIV Complex opens up the mangrove forest, which is in desperate need of protection and restoration. People continue to build into and destroy this critical forest.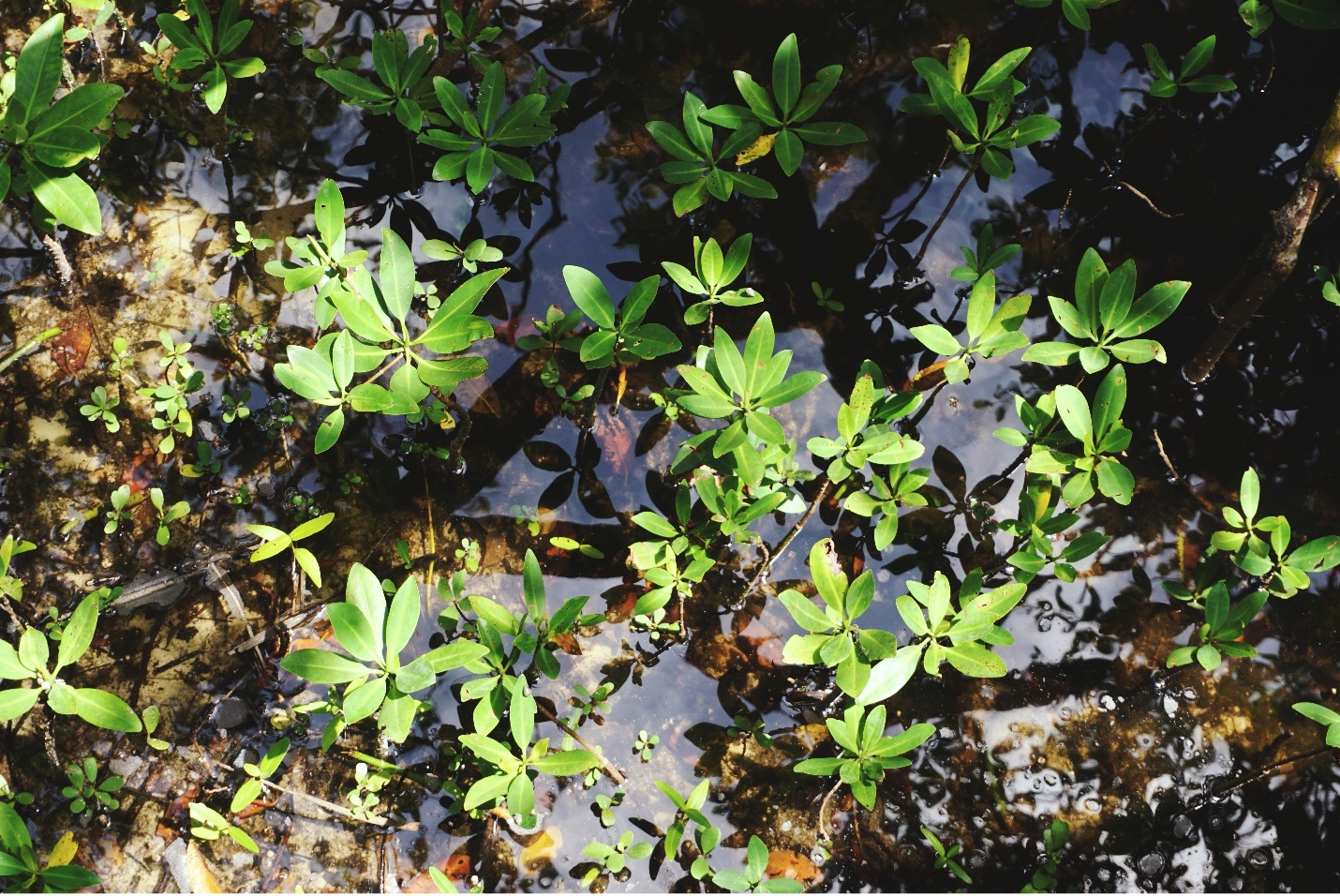 The mangroves are critical, because they:
Create incredibly diverse ecosystems

Protect our shorelines from storms and sea level rise

Filter toxins, metals, contaminants out of our water

Sequester an incredible amount of carbon from the atmosphere and put it back into the earth

Can reduce global warming and the effects of climate change about 4x more than the average tree.
Donate to support our Mangrove Forest
and Receive a Gift in Return!
With each donation of $5 or more, we will plant either a red mangrove seed or a white mangrove seedling in the Passagem neighborhood of Itacaré, Bahia Brazil. You will also receive the electronic gift card that will be personalized in your honor, or that of a loved one.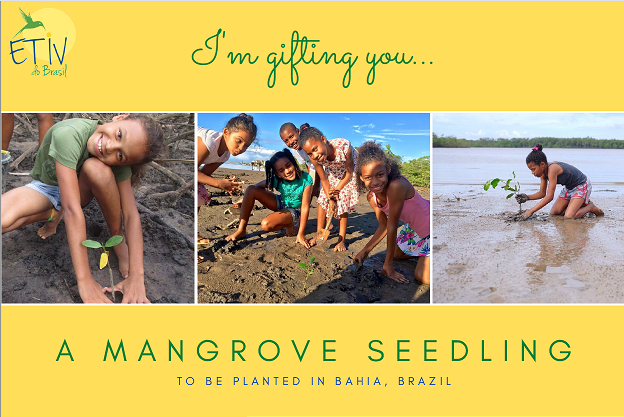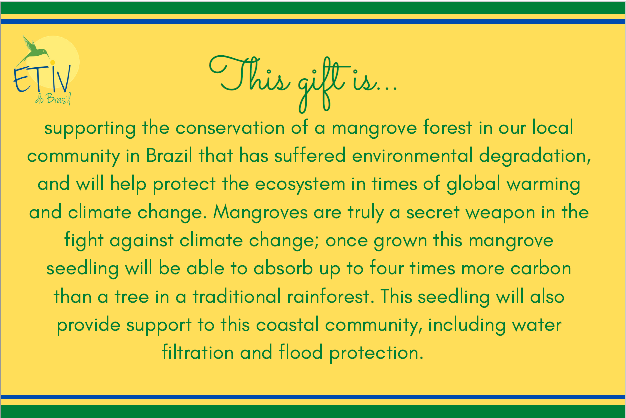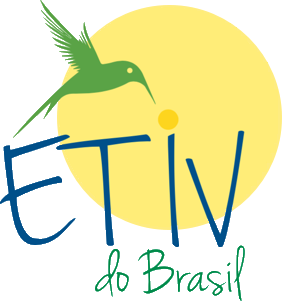 ETIV do Brasil is a Non-Profit/Non-Governmental Organization (NGO) that is located in Itacaré, Bahia, Brazil. Our mission is to support environmental conservation and development in Brazil with a deep focus on youth Development. However, we have geared up to also provide emergency support to our communities during the COVID-19 quarantine, but we need your support to stay afloat during these difficult times.
Every dollar makes a difference!