Mission
"ETIV do Brasil" (Education Through International Volunteering in Brazil) was founded in 2015, and is a registered Brazilian NGO.
Our Mission is to support environmental conservation and development in Brazil, with a deep focus on youth empowerment.
We are located in Itacaré, Bahia, a small town located on Brazil's beautiful Cocoa Coast.
The acronym ETIV sounds like "Achieve" when pronounced in Portuguese!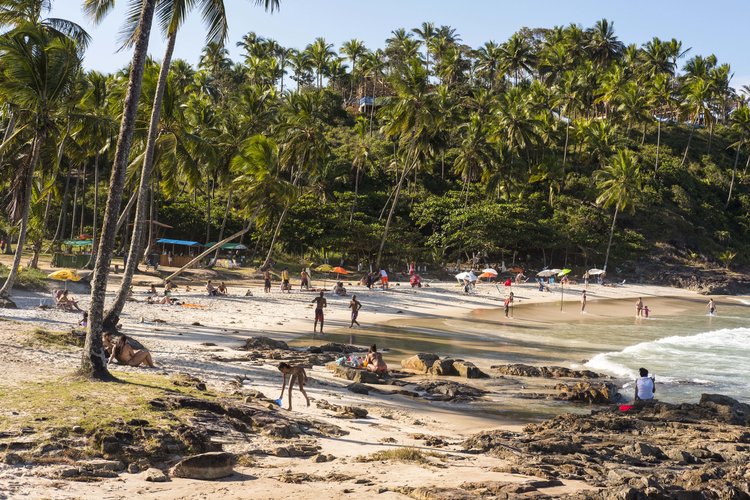 Almost all of our positions can be filled by volunteers and interns, as long as they meet our specific requirements. We offer immense support to all our members, including professional development trainings and guidance on how to live and explore in Itacaré. That being said, interns receive more guidance and supervision from our team, so that their work is properly credited by their universities or other supporting institutions.
Both positions, however, are critical to the success and sustainability of our programs. In exchange, work with ETIV enhances our volunteers/interns individual and professional development; we offer diverse leadership positions, technical skill exposure, and interaction with a distinct community that our team can draw from to market their employability moving forward.
At "ETIV do Brasil," we are guided by the central values of empathy, respect, honesty, truth, generosity, and care. We strive to be at one with others, with the environment, and with all conscious beings.
We envision a world where people care for each other and the environment and actively work to create greater equality and opportunities for our community in Itacaré.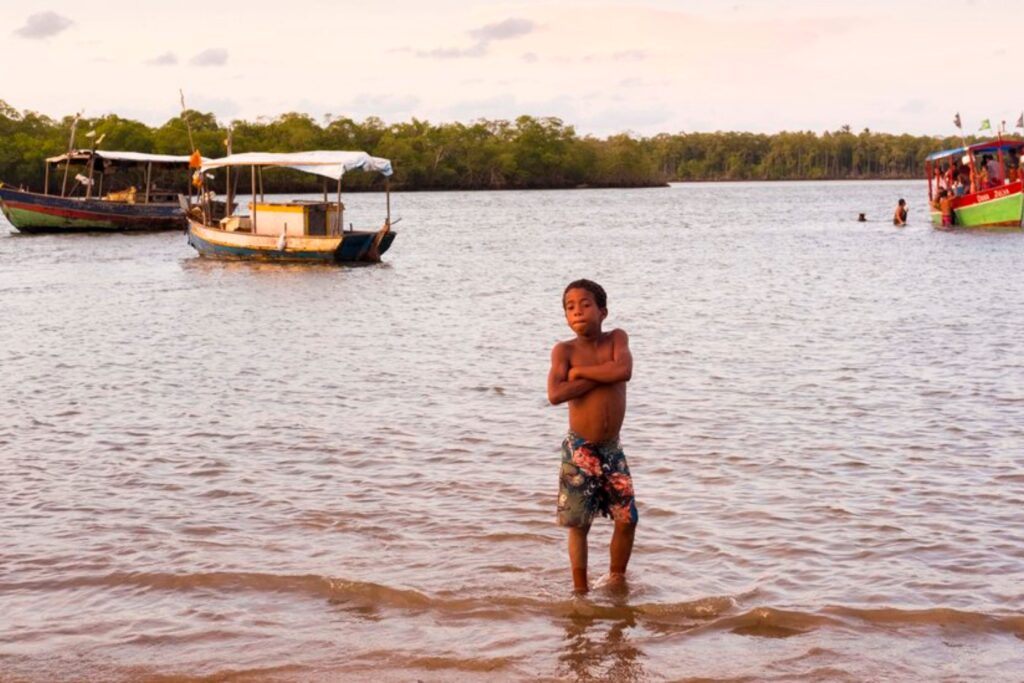 Environmental conservation and development are the two fundamental objectives that we hope to achieve through our work. One of the main ways to achieve this is by connecting volunteers and interns to our projects aimed at out local community in Itacaré.
Working closely with communities and local partners, we seek to inspire and empower a new generation of local youth leaders, who take responsibility for their community and the environment.
The ETIV complex is strategically located just a few steps from the beautiful Rio Contas, in the Passagem neighborhood. This close community is a place where resilience and camaraderie define social interaction and our interns and volunteers are warmly welcomed into the community. What is more, Itacaré is internationally famous for its natural beauty, perfect waves for surfing, and strong embrace of historical, authentically-Brazilian traditions. Interns and volunteers at ETIV are given to ample time to discover Itacaré's wonder while also growing personally and professionally and making a positive impact.
We use an inclusive and participatory approach when planning, developing and executing our projects. Thus, volunteers and interns have space to expand and consolidate their knowledge and skills through practical experiences and activities.