INTERNATIONALLY FAMOUS FOR ITS NATURAL BEAUTY AND CONSIDERED ONE OF THE BEST PLACES IN THE WORLD FOR SURFING, ITACARÉ IS ALSO HOME TO AN INCREDIBLY RICH CULTURE AND HISTORY THAT DATES BACK TO 1532, WHEN THE TOWN WAS FOUNDED AS A PORTUGUESE COLONIAL SETTLEMENT.
HISTORY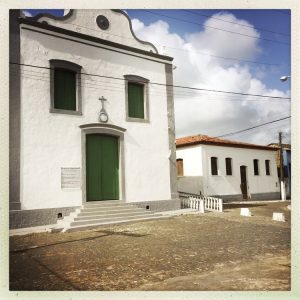 Before Portuguese colonization, which started around 1530, Itacaré used to inhabited by the Guerén and Tupiniquin tribes, whose livelihoods were based on fishing, hunting and subsistence farming.
Following the Portuguese occupation, the main economic activity not only in Itacaré but also in the entire region was the production of cocoa, which was abundant in the entire Southeastern Bahia - hence "Cocoa Coast". In the mid 1970's, however, the plague Vassoura de Bruxa ("Witches's Broom") destroyed most of the cocoa farms, which led to the rapid decline of the entire industry.
While looking for new ways to make their living, the population soon discovered the immense potential Itacaré had for tourism and surfing, thanks to its unique combination of rivers, mangroves, waterfalls, Atlantic rainforest, wildlife and perfect waves in remote, secluded and paradisiac beaches.
CULTURE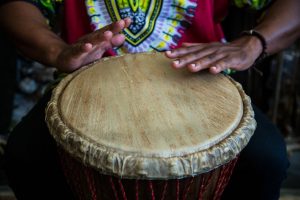 Itacaré is incredibly rich in traditions, thanks to a unique mix of Indigenous, European and African cultures. A variety of folklore festivals happen throughout the year, and Capoeira (Afro-Brazilian martial arts) and Candomblé (Afro-Brazilian spiritualism) are the main contributions brought by Africans who were sent to Bahia as slaves, during the colonization period.
Itacaré is also home to countless artisans and artists who create an infinitude of all sorts of art. It's not just nature that makes Itacaré such a special place; it is the combination of cultural diversity and natural beauty that makes this small town in Bahia one of the most famous in the worldwide tourism map.
NATURE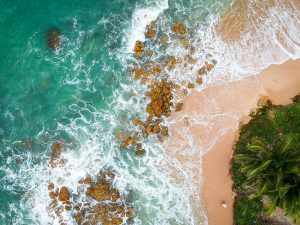 Nestled where the Atlantic rainforest meets the Atlantic ocean, Itacaré has rivers, mangroves, waterfalls, natural protected areas and more than 20 beaches - some of them only accessible by boat or hiking through the forest. Wildlife is still abundant in the region and if you choose to stay at our Volunteer House, your alarm clock every morning will be the serenade of the many birds who come to our garden.
Itacaré has some of the best waves in the world, making it the ideal place for you to learn or develop your skills. If you are not into surfing, you will have at your disposal canoe tours, white water rafting, treks, kayaking, SUP and much more!
The harmonic and exotic mix of forests, rivers, waterfalls and beaches found in Itacaré make it one of the most beautiful places in the world!