The Lost Cachoeira: Part 1
A little throwback to 2019, when two of our former volunteers were eagerly trying to find a hidden waterfall a bit outside of Itacaré.
The Cachoeira do Cleandro is a small cascade located not far from Itacaré, and is accessible by foot from the shores of the Rio de Contas.
Determined to combine both sport and pleasure, Clare and Stephanie, two fearless volunteers, decided to venture up the Rio de Contas in an inflatable kayak, journeying from the quaint Itacaré neighbourhood of Passagem, where the ETIV Volunteer House is situated.
After locating the Cachoeira on Google Maps and attempting to commit the waterfall's exact location to memory, we set off on our expedition equipped with paddles, drinking water, snacks, and sunscreen, with a few looks of bemusement from local fishermen.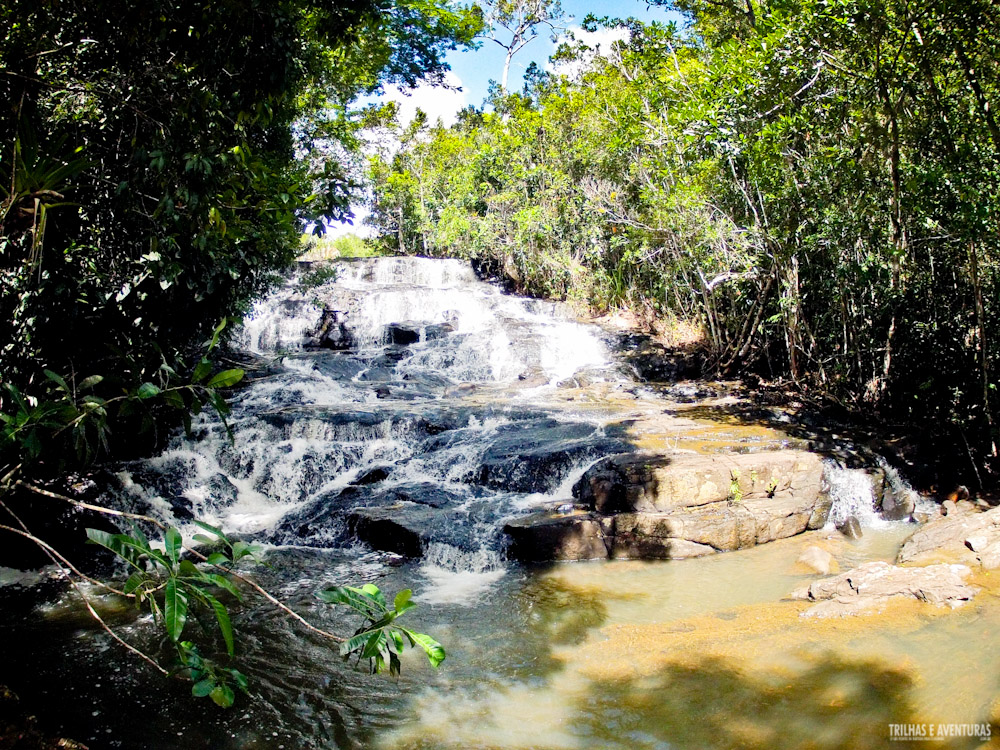 And so the journey begins…
February 23 2019
2.30 pm
Litres of water: 2
Distance as the crow flies from the Cachoeira: 3.8 km
Daylight: 100%
Motivation: 300%
Our journey commenced "dans la joie et la bonne humeur". It would seem that luck was on our side, as the current and wind favoured our direction of travel and guided us swiftly downstream towards our destination. We therefore made the most of such good fortune and conserved our energy, admiring the beautiful river banks as we drifted peacefully along.
What luscious nature! And such diverse scenery!
We encounter plenty of people in motorboats waving their hands and calling out their greetings.
Brazil is such a wonderful country!
3 pm
Litres of water: 1.75
Distance as the crow flies from the Cachoeira: 0.5 km
Daylight: 100%
Motivation: 300%
We pull up next to a white boat, anchored just next to a seemingly abandoned river bank. Little did we rowers know that the curious Cachoeira awaits just metres from the boat…
However, convinced that the path to the Cachoeira will no doubt be indicated by some sign or signal, we continue sailing, all the while contemplating the beautiful scenery.
4 pm
Litres of water: 1
Distance as the crow flies from the Cachoeira: 2 km
Daylight: 90%
Motivation: 250%
Still no Cachoeira in sight… We find ourselves beneath a road bridge and, recalling my memory's screenshot of Google Maps, I realise that the Cachoeira should be located long before this bridge, much further upstream… The sun starts sinking and we reluctantly decide to return to Itacaré.
4.15 pm
It soon becomes clear that battling against the river's current makes for a more tiring return than anticipated… Nevertheless, we are strong independent women, basically professional athletes (debatable I'll admit…), but how bad can it really be?
4.30 pm
(Sigh) Muscles that I never knew existed, let alone used, make themselves known! But on a more positive note, at least the wind against us flows through our hair, cooling us down and making us feel slightly badass.
5 pm
As great as lower temperatures and feeling badass is, the wind has a tendency to push the boat backwards every time we stop paddling…
However, the return shouldn't be too long and our naïve optimism spurs us on. Despite the setbacks, we adopt the cruising speed of a university rowing team.
To spice things up a bit, we make an executive decision to pause at a river bank to swap seats: putting Stephanie at the bow and Clare at the stern. In employing such tactics, we meet a local and take the opportunity to ask him where the elusive Cachoeira is located. He answers with a smirk and a chuckle that the Cachoeira is in fact much further upstream, back towards Itacaré…
5.30 pm
Litres of water: 0.5
Distance as the crow flies from the Cachoeira: 0.5 km
Daylight: 70%
Motivation: 80%
We return to the white anchored boat (ever clueless that the Cachoeira is hiding right under our noses). The sun is about to disappear, but both the waterfall and our hometown of Itacaré remain nowhere to be seen…
With blisters on our hands and muscles getting sore, we paddle on…
6 pm
Litres of water: 0.2
Distance as the crow flies from the Cachoeira: 1.5 km
Daylight: 40%
Motivation: 50%
We have been paddling almost non-stop for 2 hours now, and a comfortable position in these inflatable seats remains a mystery.
We fail to recognise the passing landscapes, even though it's difficult to lose your way on a river… The riverbanks seem so boring… And all these people smugly waving at us as they whizz past in motorboats…
6.15 pm
As we make our way ever so slowly up the centre of the river, a dark and morbid shape comes into view up ahead. Admittedly, it was nothing but a half-immersed tree branch, but when Clare asks if there are crocodiles in this river, we cannot help but paddle twice as fast, despite Stephanie giving (what she hoped was) a reassuring reply of "no, not that I know of…"
6.30 pm
Litres of water: 0
Distance as the crow flies from the Cachoeira: 3 km
Daylight: 15%
Motivation: 20%
While the sky is already dark, we finally get our first glimpse of the lights of Itacaré! However, as we paddle harder with a new sense of hope, we cannot help but sense that Itacaré is moving ever further away…
Not a word has been said for over an hour now, as all energy is needed for our (not so professional) rowing skills… We are now wondering why anyone would travel abroad when you can stay at home with friends and family instead…
7 pm
Litres of water: 0
Distance as the crow flies from the Cachoeira: 3.8 km
Daylight: 0%
Motivation: -10%
Giving it 100% was our motto for the last stretch to the sprint finish, and we finally pull into darkest Passagem, feeling utterly exhausted. But it is not over yet. A trek with kayak in hand across marshland and narrow potholed streets (with goodness knows what creatures lurking in the shadows) awaits…
Failing to discover the Cachoeira, we at least discovered new arm muscles that ached the morning after… and we know that next time we will definitely be capable of paddling to the Cachoeira, having gone triple the distance today!
https://www.viagenspossiveis.com.br/stand-up-paddle-em-itacare-praia-rio-manguezal-cachoeira/dcim100gopro-15/
My experience combining my interest in data science and cultural immersion as an intern at ETIV.